I recently visited the Tate Modern to take a look at the Roy Lichtenstein exhibition and was not disappointed. As I am currently studying to become a graphic designer, I have regularly come across the work of Lichtenstein, having emulated his meticulous doted style in my own work. I found it incredible to finally see the work of one of the most influential artists of the 20th century up close.
My first impressions were that I would need my eyes tested after looking at the copious amounts of tiny dots that cover the majority of Lichtenstein's work. However on second glance I noticed that, particularly with his earlier works, each dot was unique; no two were the same but the spacing and alignment was perfect. I found this to be really powerful because it really showed how much time and concentration Lichtenstein put into his work. As I studied his later works it became apparent that he had devised a technique, possibly a mesh, which allowed him to quickly and efficiently create these dotted patterns.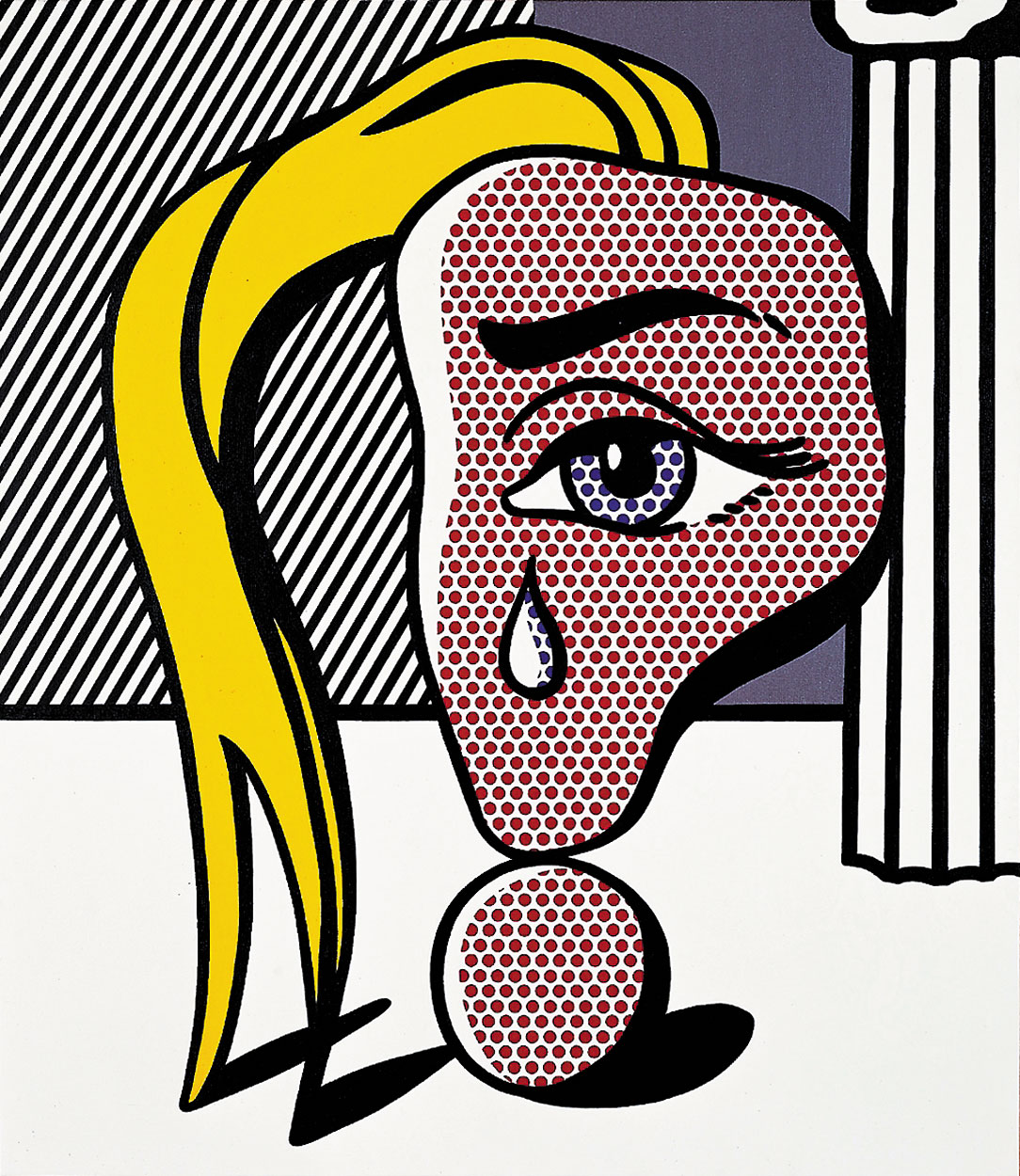 From what I knew of Lichtenstein's work prior to this exhibition proved to be very little. I had always thought he worked in a very precise manner, with tiny dots which were used to created a larger scenes, such as distressed women or jet fighters such as his 'Whaam!' piece which depicts two jets, one of which is exploding into flames. Personally I sound it refreshing to see that Lichenstein's work consisted of much more. He still kept with the concept of dots but used them in a much more abstract manner. It was clear that he had been influence by those who had come before, creating pieces that incorporated the bold, block, gridded colour Mondrian, his own dotted patterns and abstract designs so readily found in Picasso's work. He also created land and seascapes created entirely of dots. I found these to be very interesting; further emphasising the influence of the abstract movement on his work. 
I also discovered that Lichtenstein worked with 3D formats creating sculptures heavily influenced by the architecture of his hometown, New York City. He particularly focused on architectural details and furnishings such as doorways and railings found in skyscapers and other public buildings.
I found the whole exhibition to be very eye opening, revealing another side to Litchtenstein's work that I had not previously encountered. I was able to see the development from his first pieces to his most recent and what had influenced him, giving more depth to what I had previously seen of his designs. This exhibition is a must see; whether you are a designer or not, Lichtenstein was one of the most iconic pop artists to ever design.